nTrac®
Air Cargo Management Software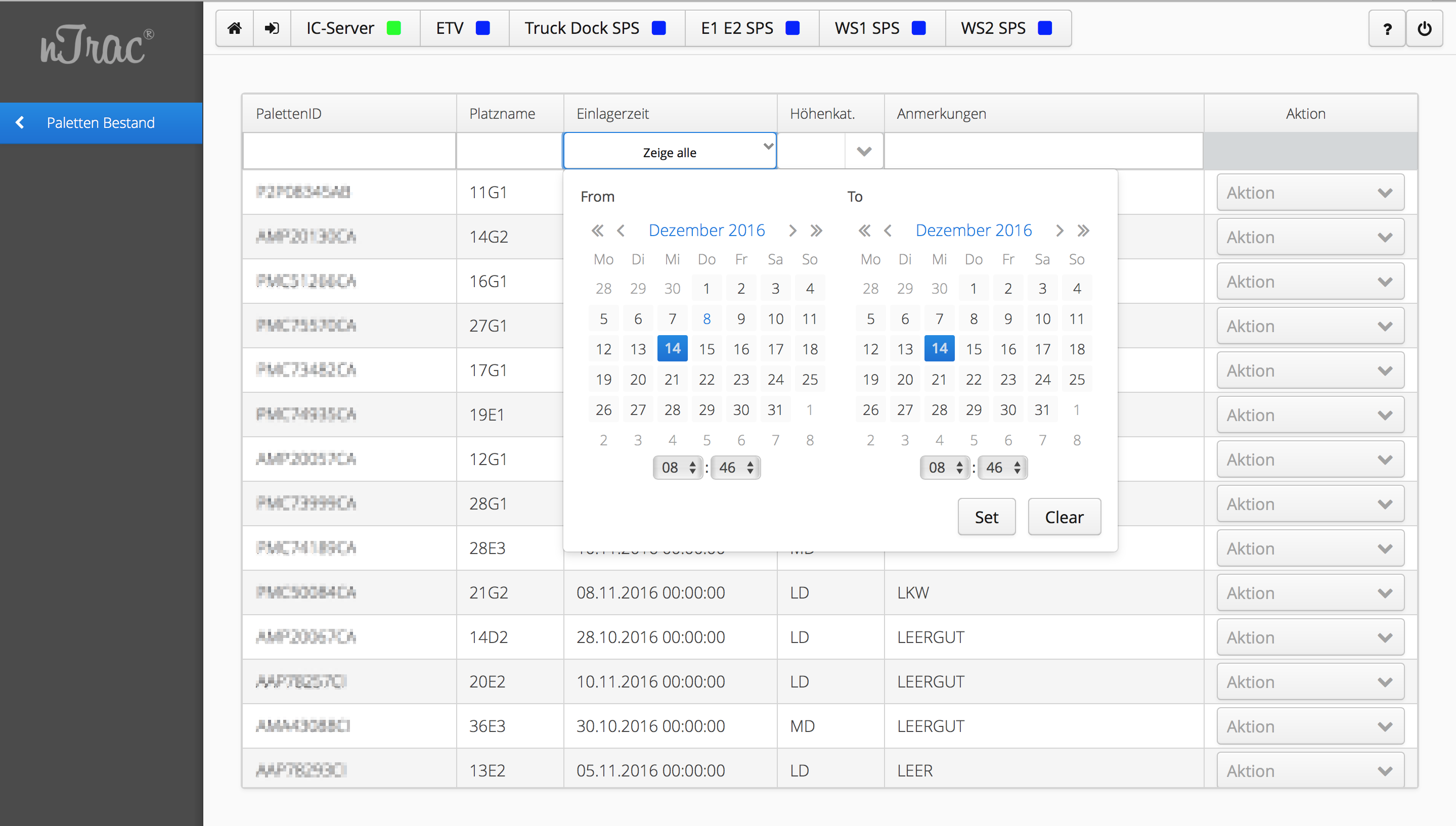 Software made in Germany
Control and optimize your freight flows with our Air Cargo Inventory Control Software nTrac® regardless of your handling equipment manufacturer. Our software is being controlled with an easy, modern and multi-language web-based user interface. The industry 4.0 application implements long-term available software standards and is continuously updated. The standard feature-set includes user-management (identification also by CAC, smart cards or fingerprint), fast and convenient search functions, online-help, alarm-history or preferences for your unique storage strategy. Additionally custom tailored modules are available for nTrac®.
Freight-Control
nTrac® controls your freight flows fully automatic (if set up) to the designated storage location or the corresponding I/O points. Storage zones are considered as a standard feature and customizable according to e.g. flight, destination, ULD/Pallet-size etc. . Additionally nTrac® reorganizes automatically the internal storage according to your rules after freight data is updated manually or from you air-cargo software interface.
Freight documentation
nTrac® also automatically records and documents all interactions with your freight. Not only size, gross weight, in- outfeed times and all freight movements, but also photos showing the freight condition are stored and kept in history.
Cycle-time optimization
Our inventory control system optimizes automatically the available storage locations to decrease handling times during in- outfeed. This is how we can realize an efficiency increase of up to 35% during peak times. Depending on your handling equipment also double movements (in case of 2-deck vehicles), shape based rotation (shape scanners and turntable), weight-based distribution (scales or weight information) etc. are available as add-on-modules for nTrac®.
Modern IT – security included
If you take a look at GDPR or at any cyber-crime statistic, it becomes obvious, that IT-Security is essential for all modern and successful companies. As IT-Security experts and certified ethical hackers, we implement many IT-Security aspects already into the design of nTrac® software. Mostly the data kept in our systems is not security-relevant, but an uninterrupted 24/7 operation is indispensable for most customers. We also cooperate seamlessly with your in-house IT departments and serve requirements regarding virtualization (VMWare and HyperV) or containerization (Docker), network settings / ranges and other related topics.
nTrac® in use at Lachs Air Cargo Service
we get back to you asap !